MIXER YAMAHA 01V
MIDI CONTROL SOFTWARE
Version 3.01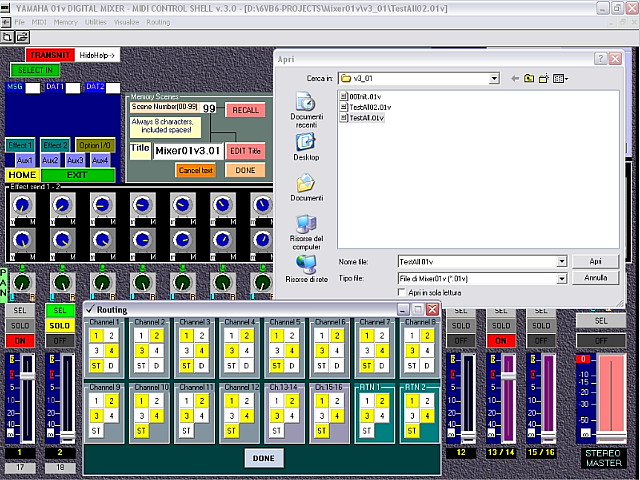 More than previous release 2.12 (see form) is the open/save routine . Now is possible tosave and open files and write/read on/from they the following data:
Channels faders position 1-16,17-24

On/Off state of all channels, busses, send, returns, aux.

Panning of all channel

Send effects state and positions (1 e 2)

Routing of 4 Bus, of Stereo Bus and first 8 Direct Bus. (Yamaha software bug!)

Various graphics changes.
On opened file all messages are send to Mixer.
Second new is the implementation of routing channels and effects returns.
As usual the update shall send to users for free.
For other info
click "E-Mail" on the left patch panel